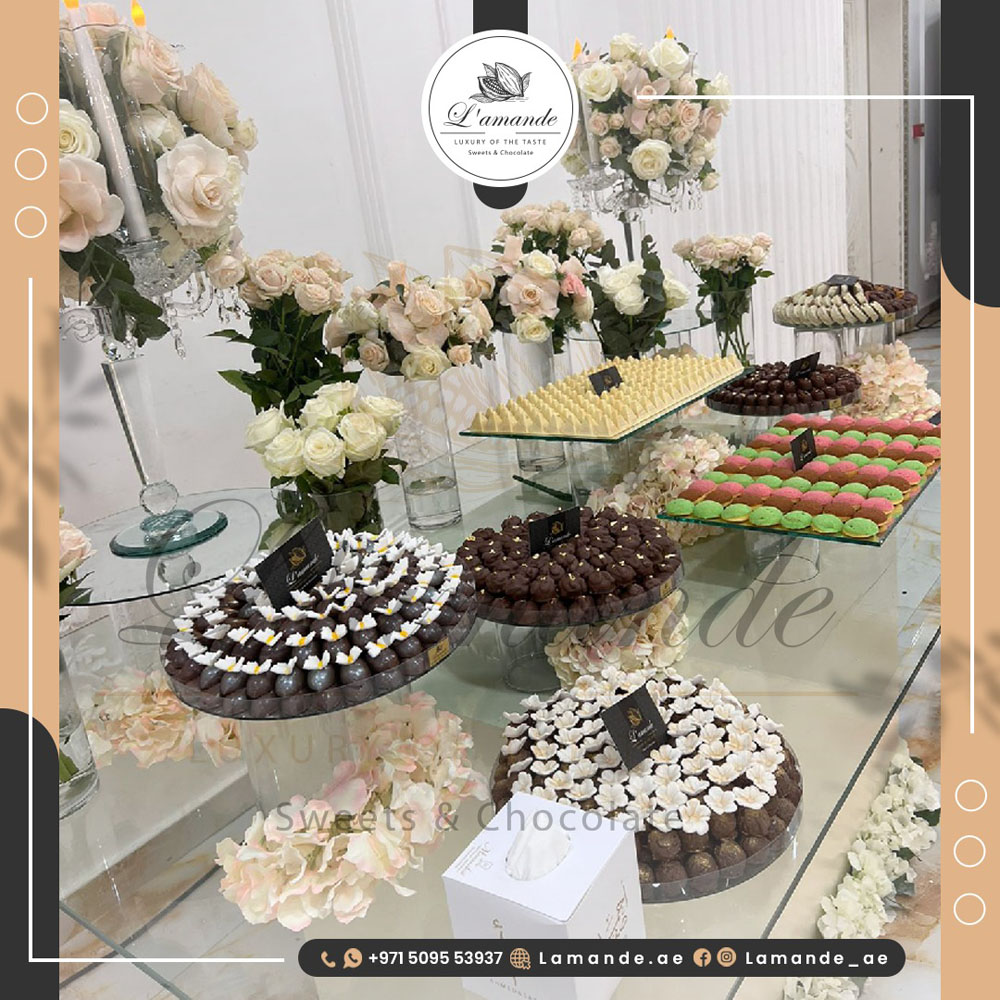 ABOUT
Get To Know Us
Lamande aspires make your occasion not only special but Supreme. Treat your guests with a royal finest luxury chocolate, Cakes, Macaron, Pastries, and much more with our tailored catering services. Lamande offers an exclusive array of luxury confectionery. Our range of amazing crafted gourmet sweets and savory delights are made with the world's finest ingredients from the seasonal chocolate of France, Belgium and Switzerland in addition to the premium ingredients from around the world.
Aside from its premium quality, innovative products design and eye catching presentations, Lamande possesses the edge of being the ultimate dessert and chocolate destination. We are delighted to deliver your order.
OUR PRODUCTS
Unique Sweets For Gourmet
Our main products categories include cakes, pastries, chocolate, sweets, petit four, ice cream and buffet dessert. We are delighted to help you making your special occasion truly unforgettable, whether it's a small party, wedding, or business banquet, we will be with you all the way. We strive to make our services as outstanding as our elegant products range and are dedicated to ensure your every occasion and celebration is truly exemplary and distinguished.
Lamande is the luxury of the taste.
Macarons

Croissant/ Viennoiserie

Petit four
HAND CRAFTED CAKES FOR EVERY OCCASION
Our Pastry Chefs Create Sweets Only With Creativity & Love